Shimelle
posted this sketch this week, and since we just finished our Avon Walk, I had this photo strip sitting on my desk ... waiting to be put on a page: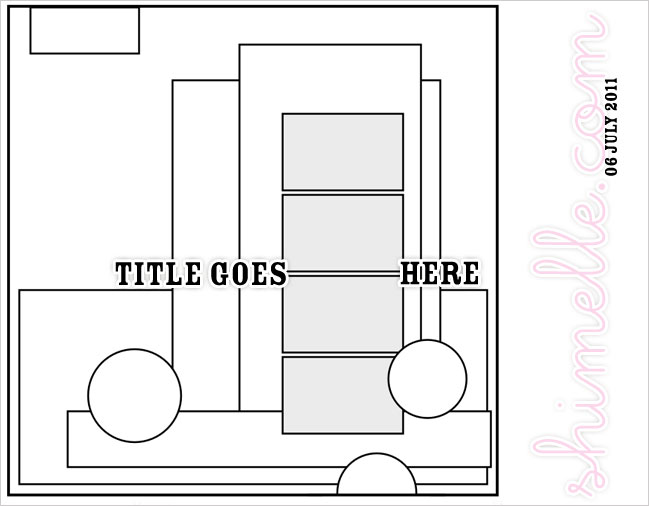 So I decided to make my first (of many) page for the Avon Walk:
I used several 'new' techniques on this page ~ first, to make those glittered hearts, I took my spray adhesive and then sprinkled the glitter on them. To keep the mess contained, I covered them in clear nail polish when they were dry. I also found my label maker (an awesome clearance find!) and created the "HOPE BELIEVE FAITH" banners. Lastly, I added my pink rhinestones with my new i-rock tool. I am so happy with how it turned out!!
~Jen